There are number of ways of generating energy from waste. These include combustion, gasification, pyrolysis, anaerobic digestion and landfill gas recovery. Waste-to-Energy facilities are designed to recover the value in the waste that remains after recycling by recovering clean energy.
Waste to energy (or energy-from-waste) using the combustion of Refuse Derived Fuel (RDF) to provide clean energy is a cost-effective means of diverting waste from traditional landfill to generate clean/renewable energy – (RDF can be up to 50% organic content). It is widely recognised that Waste-to-Energy (WTE) is a technology that can help mitigate climate change.
We have supplied modular boiler projects processing a variety of waste fuels, including RDF and Automotive Shredder Residue: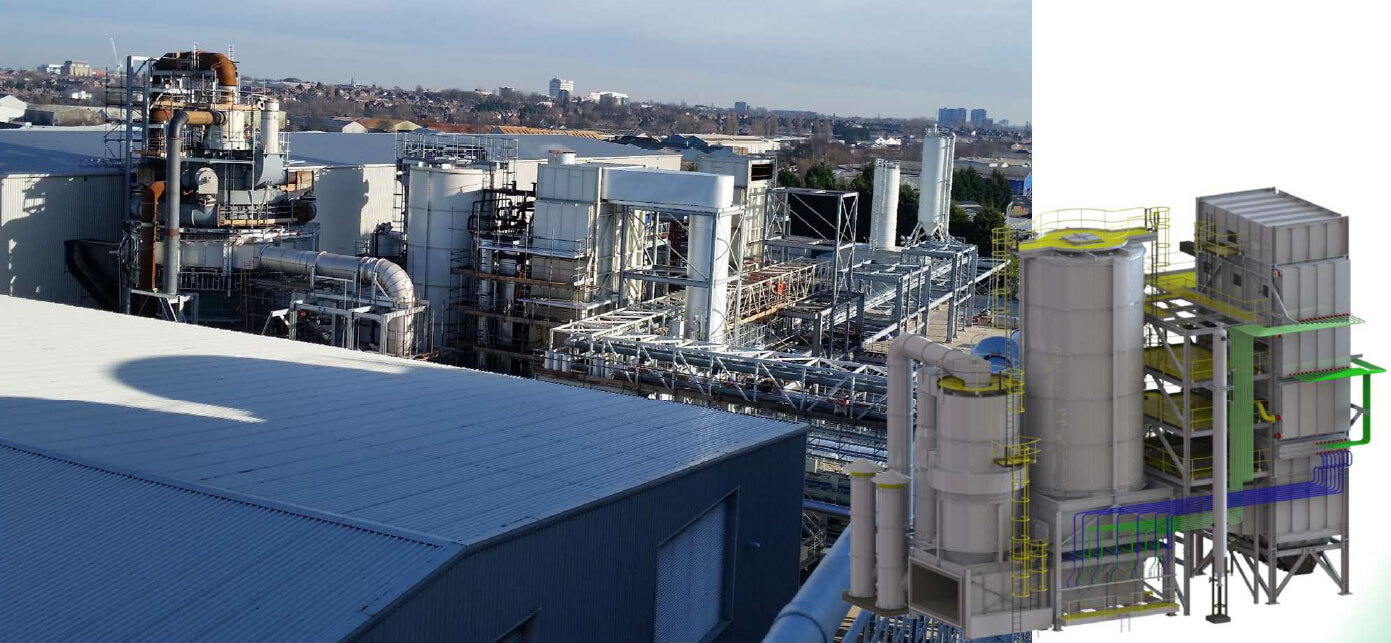 Waste-to-Energy Power Plants:

Image Above: Tansterne Advanced Biomass Plant, UK.
CF Struthers were incredibly proud to be the major Contractor and Supplier on the Tansterne Advanced Biomass Plant for Solar 21. We manufactured and installed Fluidised Bed, Boiler, Condensing Economiser (CEECON), Power Module (including ACC), Fuel Barn and all Process Pipework for this 23MWe High Efficiency power plant.
The plant was recognised for its advanced design and renewable credentials when it was awarded "Best Renewable Energy Project or Installation" at the 2017 Humber Renewable Awards. The plant is designed to operate 24 hours a day, seven days a week and 365 days a year and will burn 150,000 tonnes of waste wood per year at full capacity. The waste wood is supplied by contractors in the local Hull area, wood that would otherwise go to landfill.
The plant is now commissioned. Final sign-off (G59 Certificate) was received by Northern Power Grid on 15th February 2018.